Welcome to this week's edition of Catching Up With Tennis Pulse, and it appears that Rafael Nadal may be facing some competition during the remainder of the clay-court season. Just kidding, he's still the undisputed king of clay, and is likely to win yet another Roland Garros title. Sascha Zverev on the other hand, seems to be acquiring a streak of his own.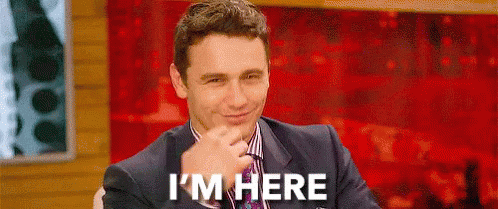 Mutua Madrid Open
Arguably the most popular clay ATP Masters 1000 event, the Madrid Open was originally held on hard courts since its inception in 2002. The tournament switched to clay in 2009 and it comes as no surprise that Rafael Nadal emerged victorious on five different occasions (2005, 2010, 2013, 2014, 2017). The defending champion was looking to add a sixth trophy to his cabinet but Dominic Thiem was having none of it, upsetting the Spaniard 7-5 6-3 in the quarterfinals.
Nadal had been having an incredible clay-court season, winning consecutive titles in Monte-Carlo and Barcelona. The Spaniard had even amassed a streak of 50 consecutive sets won on clay, breaking a 34-year old record held by John McEnroe (49). Whether it could be attributed to fatigue or just superior play from his opponent, Nadal's historic feat came to a surprising end.
With Rafa bundled out of the tournament, Thiem was the favorite to take home the title. The Austrian is also considered a clay-court specialist, having lost in last year's final to Nadal. However, Germany's Alexander Zverev proved to be the better man, overwhelming Thiem 6-4 6-4 in Sunday's final.
"All in all, I'm just really happy with how I played, that I could win my third Masters," said Zverev after his victory. "So far it's been pretty good for me on clay this year. Hopefully I can continue this kind of streak in Rome."
"In general, the last 10 days have been pretty good, winning two titles in this time. One in Germany and this one here is massive. It's been unbelievable. I'm not going to lie. I'm just going to do everything I can to continue this kind of streak, get the performance I had here in Rome."
The young German has had a stellar fortnight, first capturing the BMW Open title in Stuttgart  and then a Masters 1000 title in Madrid. Zverev now holds three different Masters titles (Rome 2017, Montreal 2017, Madrid 2018). By doing so, he joins the Big Four as the fifth active player to win at least a trio of Masters titles. Even more impressive is the fact that he claimed the Madrid crown without being broken or dropping a set.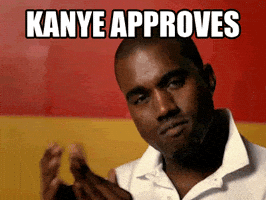 Thiem capped off an impressive week, defeating Nadal and reaching the final in Madrid for the second straight year. The Austrian remains focused and his victory over Rafa could act as the spark required to drive him to his first Masters trophy.
"I just couldn't maintain my level from the match against Rafa and the match yesterday against Anderson. That was the problem today." said Thiem after his loss. "I didn't have great results in the last weeks in Monte-Carlo and Barcelona, but here I got my self-confidence full back, even though I lost today. It was still a good week. I just played bad today, that's it. There is no reason to be worried… I will learn from it. In general, it was a very good week. I hope I will get more chances to win a first Masters."
Novak Djokovic fell in the second round to Great Britain's Kyle Edmund, the Serbian is far from ready to pose a serious threat in the later rounds of bigger tournaments. Fourth seed Juan Martin del Potro was upset by unseeded Dusan Lajovic in the third round, while 2018 Miami champion John Isner lost to eventual champion Zverev in the quarterfinals. Canadian teen sensation Denis Shapovalov continues to exhibit flashes of brilliance, defeating Benoit Paire and Milos Raonic. The NextGen star progressed to the semifinals, where he also fell to Zverev.
With his quarterfinal loss, Rafael Nadal temporarily relinquishes his world No.1 ranking to Roger Federer; who was last spotted teaching in Zambia. No joke.
Zverev remains at No. 3 whereas Thiem drops one spot to No. 8. Djokovic falls six places to No. 18, his lowest ranking in almost 12 years. Meanwhile, Shapovalov rises fourteen spots to a new career-high of No. 29.
With the Internazionali BNL d'italia kicking off this week, one would assume that Rafael Nadal is the favorite to win and claim his eleventh Rome title. However, some serious contenders have emerged and now the question arises; will Rafa go all-out in an attempt to re-establish his dominance or should he take a more conservative approach in preparation for Roland Garros ,which is just two weeks away? Leave your thoughts and comments below and be sure to follow us on www.tennis-pulse.com.