Welcome to this week's edition of Catching Up With Tennis Pulse, and all is right in the world again as Rafael Nadal laid to rest any doubts regarding his form and fitness following his surprise loss to Dominic Thiem at last week's Mutua Madrid Open. It seems that the Spaniard is once again the favorite to claim the Roland Garros title. Or is he?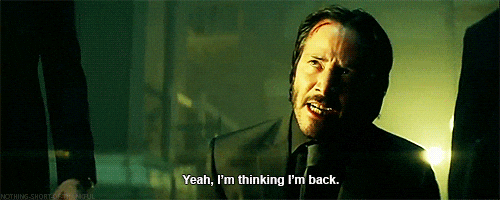 Internazionali BNL d'Italia
The final ATP Masters 1000 event before Roland Garros, the Rome Open boasts an impressive list of former champions. Rafael Nadal has lifted the trophy seven times, Novak Djokovic triumphed on four different occasions and Alexander Zverev captured his maiden Masters title here exactly one year ago.
The young German had been having an exceptional fortnight, winning titles in Munich and Madrid. He amassed a 13-match winning streak and was hoping to retain his title in the final, after dispatching of Croat Marin Cilic in the semifinals. However, a certain Spaniard stood in his path. Despite his exceptional form over the last few weeks, Zverev would have to play a near-perfect match to topple the legend that Nadal has become.
With each man claiming a set, the defending champion broke the Spaniard and held a 3-2 lead in the decider. Nevertheless, a rain delay proved crucial as play was halted twice for a total of 55 minutes. Zverev was unable to reassert himself and momentum swung the Spaniard's way. Nadal reeled off four consecutive games and won his eighth Rome title, defeating Zverev 6-1 1-6 6-3 in 2 hours 9 minutes.
"It has been an amazing week," said Nadal post-match. "Such an important week to have this trophy with me again after losing in the quarter-finals in Madrid. It was unforgettable and emotional for me. It's amazing to win eight titles in Rome. It's a difficult event and to have the chance to win again here means a lot. This is the moment to enjoy winning here again."
With this victory, Nadal returns to World No. 1 after losing that position following his loss to Thiem in Madrid. Additionally, he now stands alone at fourth place on the list of players with the most tour-level titles in the Open Era (78). Jimmy Connors (109), Roger Federer (97) and Ivan Lendl (94) are the only men with more titles to their name.
Alexander Zverev came close to capturing his fourth ATP Masters 1000 title, and it's unfortunate that the final had to be disrupted at such a vital juncture. Regardless, the German gave credit to his opponent and acknowledged his passive play following the rain delay.
"There's nothing I can do about it," Zverev said about the rain. "Next time, I have to find a way to come out better after the rain and play better tennis. He came out way faster and played much more aggressive than I did. And, you know, with the fatigue I had it took me a very long time to get activated again and to get going. Obviously, it wasn't enough time. It just changed momentum. And Rafa is somebody that if you're not in the match and if you're not feeling the ball well, you have no chance."
Zverev now leads all players in tour-level match wins in 2018 with 30, Dominic Thiem (25) is a close second while Nadal and Juan Martin del Potro are tied with 23 wins each.
Based on his form following his return after a right elbow injury, not many expected Novak Djokovic to advance to the later stages in Rome. It was a pleasant surprise to witness the Serbian display the skill and intensity that kept him atop the ATP rankings for an extended period of time. The four-time champion dispatched the likes of Alexander Dolgopolov, Albert Ramos-Vinolas and Kei Nishikori before facing longtime rival Nadal in the semifinals.
Playing probably the best match of his comeback, the Serbian was unable to withstand Nadal's assault and fell to the Spaniard 6-7(4) 3-6 in just under 2 hours. Nevertheless, Djokovic seemed pleased with his progress this week, having made his first semifinal of the season.
All in all, really, really good quality match," Djokovic said. "I enjoyed it. I hope the crowd did, too. And I can only take positives from this week."
The Serbian does drop four spots to No. 22, losing points after making the final last year (l. to Zverev). This is the first time he has been ranked outside the top 20 since October 2006.
Stan Wawrinka attempted a comeback of his own, but lost in the opening round to American Steve Johnson. Italian Fabio Fognini entertained the home crowd, defeating Dominic Thiem on his way to the quarterfinals where he lost to Nadal in three sets. Canadian Denis Shapovalov could not replicate his 2017 Montreal victory over Nadal, falling to the Spaniard in the third round, 4-6 1-6. In spite of this, he does rise to a career-high of No. 26.
Fifth seed Juan Martin del Potro was forced to retire in his third round clash with David Goffin. The Argentine is believed to have suffered a groin tear, and his status for the French Open is in doubt. Get well soon, Delpo.
With the French Open less than a week away, the top stars of the ATP circuit have little time to make the necessary adjustments if they want to advance in the tournament. Regardless of Zverev's recent form and the possible resurgence of Djokovic, Roland Garros is still Nadal's to lose. The Spaniard is near impossible to overcome in a best-of-five sets match on clay. Short of a superhuman performance by a motivated competitor, Nadal will likely complete "La Undecima" and win his eleventh French Open title.
Do you think Zverev, who is known to under perform at Grand Slams, can dethrone Rafa at Roland Garros? Perhaps Djokovic has finally returned to form and is ready to challenge the Spaniard? Leave your thoughts and comments below, and follow us on www.tennis-pulse.com.