Welcome to this week's edition of Catching Up With Tennis Pulse, and yes, Rafael Nadal has won his eleventh French Open title.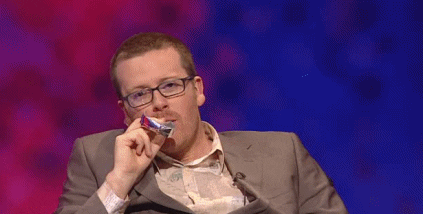 Forgive my enthusiasm, but the Spaniard has been so dominant at this event that the outcome was never in any doubt. And at 32 years of age, it's unlikely that the 11-time champion will be relinquishing this trophy anytime soon.
It can be said that the other 127 contestants were simply in it for the ranking points and prize money, given the stranglehold that Nadal has had on the trophy over the past decade. Yes, 10 years is a really long time and it speaks volumes about the quality of competition if no one can really challenge Nadal on clay. We as tennis fans cannot rely on an aging Federer or ailing Djokovic to pose a threat to the Spaniard on clay.
Austrian Dominic Thiem was touted as the one to possibly dethrone Nadal, and he exhibited flashes of brilliance, having defeated Nadal twice on clay over the last two years. In fact, he's the only man to have defeated Nadal on clay during that time period. After taking down the world number 1 at the Mutua Madrid Open in May, it was only appropriate that both men should meet in a competitive final at Roland Garros.
Nadal was ruthless and unstoppable, dismantling his younger opponent 6-4 6-3 6-2 in 2 hours 42 minutes to claim his 11th Coupe des Mousquetaires. Thiem was completely outclassed and overwhelmed, staring at his box in frustration in between points. Considering this was his maiden Grand Slam final, the Austrian could barely relish the moment as he was under constant assault from the defending champion. Mercifully, it was over after Thiem sent a return long on match point and Nadal raised his arms in victory. La Undecima achieved.
We're not crying, you are ?#RG18 #LaUndécima pic.twitter.com/j51oY6MdWn

— Tennis TV (@TennisTV) June 10, 2018
"What really matters for me is have this trophy again with me. That means a lot." Nadal said. " As everybody knows, for me is the most important tournament of the year. But I always say the same. Tennis is not only about Grand Slams. There's much more tournaments, a lot of important tournaments that, for me, means a lot. But of course Roland Garros is always on the calendar and a special date. So winning here after having the clay court season that I had is, yeah, emotional and that give me calm and confidence to keep going."
With this victory, Nadal claims his 17th Grand Slam title, second only to Roger Federer with 20. This is also the Spaniard's third La Undecima this year (Monte Carlo and Barcelona), and a tour-leading fourth title of 2018. The world number 1 was efficient throughout the tournament, with his toughest match coming against 11th seed Diego Schwartzman in the quarterfinal. The Spaniard dropped his only set of the tournament against the diminutive Argentine, winning 4-6 6-3 6-2 6-2. Even a resurgent Juan Martin del Potro could only secure six games from Nadal during their semifinal clash.
Regardless of the outcome, Thiem had an astounding two weeks, overcoming Kei Nishikori, Alexander Zverev and surprise semifinalist Marco Cecchinato en route to the final. The Austrian falls to a 3-7 record against Nadal, with all their meetings occurring on clay. He does rise one spot to No. 7 in the ATP rankings, and leads all players with 35 match wins for the 2018 season.
Former champion Novak Djokovic was also impressive during this year's Roland Garros. The Serbian displayed glimpses of his former self in overcoming clay-court specialists Roberto Bautista Agut and Fernando Verdasco. There were even rumblings of him possibly making the final and facing Nadal again, after the two had just clashed in a great match at the Rome Open a few weeks ago.
Djokovic faced an inspired Marco Cecchinato in the quarterfinals, and the unseeded Italian played some of the best tennis of his career to defeat the 2016 champion 6-3 7-6(4) 1-6 7-6(11). Cecchinato had never won a main draw Grand Slam match prior to his short run at Roland Garros, and he simply outplayed the Serb in a tense but exciting encounter.
Djokovic looks to be shaking off his rust and it's only a matter of time before he's back in the winner's circle. Alternatively, Cecchinato had tasted victory earlier this year, winning his maiden ATP trophy at the Hungarian Open in April where he entered as a lucky-loser. The Italian now rises 45 spots to a career high of No. 27 in the ATP rankings.
Last year's finalist and 2015 champion Stan Wawrinka was seeded 23rd at this year's event, but fell in the first round to Guillermo Garcia-Lopez in five sets. It would be easy to say the Swiss has not fully recovered from his knee surgeries. But with Wawrinka, the problem could be more psychological. A strong showing at a future event might be the spark required to boost his self-confidence, as his attacking style of play is greatly missed on the tour.
Bulgarian Grigor Dimitrov continues to demonstrate why he's one of the most inconsistent players on tour. The fourth seed fell in straight sets to Spaniard Fernando Verdasco in the third round. This occurred after he barely survived unseeded American youngster Jared Donaldson in the previous round, escaping 10-8 in the fifth set.
Well, I can't be the only one who's glad the clay-court season is over. Rafa is the king of clay, his ability to dominate on that surface like he has over the past 10+ years is a testament to how great of a player he is when he's at his best. Everyone else will just have to adapt and figure out a way to get the better of the Spaniard if they want to prevent him from winning another 10 titles at Roland Garros. Seriously, he's that good.
Guess who's returning at the Mercedes Cup in Stuttgart this week?
Leave your thoughts and comments below and follow us on www.tennis-pulse.com.