Welcome to this week's edition of Catching Up With Tennis Pulse, and the grass-court season is in full swing. Roger Federer was hoping to defend his Halle title, but a certain Borna Coric crashed that party. Additionally, it looks like Novak Djokovic could be a serious contender for the Wimbledon title. And Andy Murray makes his long-awaited return. Let's get into it!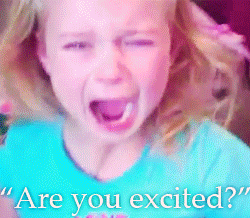 Gerry Weber Open
An ATP 500 event located in Halle, Germany; the Gerry Weber Open is a tune-up for Wimbledon frequented by the top stars of the ATP tour. Roger Federer holds the distinction of being the only 9-time champion, his most recent victory occurring in 2017. Having just triumphed in Stuttgart, the World number 1 was looking to claim his 99th tour-level title at Halle and then possibly win a historic 100th title at Wimbledon.
The defending champion overcame the likes of Benoit Paire, Matthew Ebden and qualifier Denis Kudla en route to the final. Standing between him and the title was Croat Borna Coric, who had upset second seed Alexander Zverev in the opening round. Coric looked impressive with each victory as he progressed to the final, but still trailed Federer 0-2 in career meetings. The young Croat had in fact fallen to Federer at the BNP Paribas Open in March but was riding a wave of confidence entering Sunday's final.
Coric defeated Federer 7-6(6) 3-6 6-2 in 2 hours 6 minutes to win his second ATP title (Marrakech 2017) and first on grass. The young Croat also snapped Federer's 20-match winning streak on the surface.
"It is the most unbelievable feeling" said Coric post-match. "I looked up to him when I was younger, watching his matches back at home with my mum, my dad and my sister. Just playing him here today was a very special moment and beating him just makes it even bigger for me."
The 21-year old will rise 13 spots to a career high of No. 21, while Federer relinquishes the Number 1 ranking to rival Rafael Nadal by virtue of losing in the final.
"I'm definitely going to leave with my head high, thinking it's been a good run in Stuttgart and Halle," said Federer. "Coric played quality tennis at the very end of that first set and then in the third… He never really dropped his level and that was it. So, it was an unfortunate match for me but credit to Borna to really come out and play a tough match today."
Third seed Dominic Thiem fell to Japan's Yuichi Sugita in the second round, while local favorite Philipp Kohlschreiber lost to Australian Matthew Ebden. American qualifier Denis Kudla turned heads as he progressed to the semifinals, losing to Federer in two close sets. The 25-year old is our mover of the week, climbing 26 spots to break into the top 100 at No.83.
Fever-Tree Championships
Another ATP 500 grass event that precedes Wimbledon, Queens boasts a variety of former champions including Rafael Nadal (2008), Grigor Dimitrov (2014) and five-time champion Andy Murray (09,11,13,15-16). Although Nadal withdrew from the competition citing rest and recovery, this year's edition still showcased a cadre of talent that featured a resurgent Novak Djokovic, Stan Wawrinka, Nick Kygrios and a returning Andy Murray.
Top seed Marin Cilic was the last man standing, battling past Djokovic 5-7 7-6(4) 6-3 in 2 hours 57 minutes to claim his 18th tour title. The 2017 finalist held a record of 1-14 against the Serb, and had to save a championship point in the second set before prevailing in a tie-break. The shift in momentum was enough for the Croat to play more aggressively and overcome Djokovic in the final set.
"I was just trying to stay mentally in it. And definitely, it was an extremely tough match," Cilic said after his victory. "No breaks for me until that last game. I definitely feel relieved that I won it and what a great week."
Competing in his first final in 51 weeks, Djokovic seems to have regained his footing. The Serb has been on a tear over the last few weeks, winning 12 of his past 15 matches after starting the season with a 6-6 record. The former World number 1 made the semifinals in Rome, and the quarterfinals at Roland Garros. Looking very fit and moving well, the 12-time Grand Slam champion may have rediscovered his form and will be seen as a threat at the upcoming Wimbledon Championships.
Former champion Andy Murray made his return, and it was short-lived. The Scot was drawn to face Australian Nick Kyrgios in his opening match. Albeit a valiant effort, Murray was unable to overcome Kyrgios, falling 6-2 6-7(4) 5-7 in a packed Center Court.
"I'm really happy that I got on the match court today and played," said Murray. "It was a close decision. I have not been practicing loads at all… I really haven't played a whole lot of tennis, so I'm happy I got out there and competed and performed respectably."
After undergoing right hip surgery in January, Murray has been on the long road to recovery. During his nearly 3 hour match against Kyrgios, the Scot appeared to move well and hit cleanly without too much hindrance.
"I have been waiting obviously to get back and start competing again… It was also nice I guess that my first match was back here in the UK and in front of a full crowd, at a tournament I love playing at."
With Wimbledon looming ahead, Murray has accepted a wildcard into Eastbourne. However, he faces Stan Wawrinka in his opener, and both men are eager to get more match play and wins under their respective belts.
Kyrgios defeated defending champion Feliciano Lopez in the quarterfinals, before falling to Cilic in two tight tiebreakers. Stan Wawrinka was ousted by American Sam Querrey whereas second seed Grigor Dimitrov was obliterated by Djokovic 4-6 1-6 in the second round.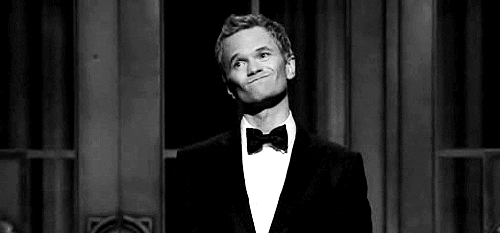 With his triumph at Queens, Cilic rises one spot to No. 5. Djokovic is back in the top 20, climbing 5 spots to No. 17 while 2017 champion Lopez falls 33 spots to No. 70.
Perhaps the most prestigious of all the Grand Slams, Wimbledon often brings out the best in the superstars of the ATP circuit. Federer's loss to Coric proves that he can be beaten on his favorite surface, and with Djokovic, Nadal and even Cilic all in the title picture, this year's Wimbledon could prove to be the most entertaining slam yet. What do you think? Leave your thoughts below and follow us on www.tennis-pulse.com.