Welcome to Catching Up With Tennis Pulse, where we recap the latest ATP tournament winners, losers and everyone in-between. If your favorite player happens to fall in either of the last two categories, there is little reason to panic as the season is still young.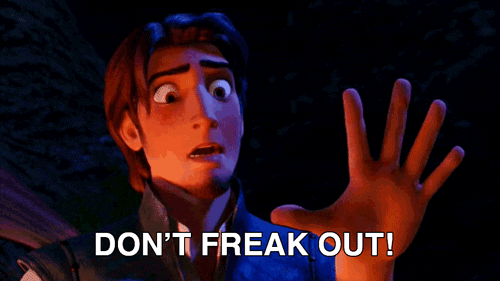 ABN Amro World Tennis Tournament
You know who's not quite so young? Roger Federer. The Swiss phenom continues to impress, even at the advanced age of 36. After returning to the summit of the ATP rankings as the new world number 1, Federer went on to claim a record third Rotterdam crown. Grigor Dimitrov was considered a credible threat prior to their meeting in Sunday's final, but Federer disposed of his opponent 6-2 6-2 in 55 minutes.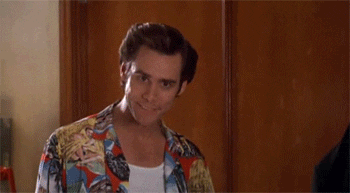 Dimitrov began the match aggressively, firing winners from both sides of the court. However, the Swiss acquired a break in the fifth game and it went downhill for the Bulgarian as Federer refused to relinquish his grip on the lead. A quick break to open the second set sealed Dimitrov's fate, and Federer soon claimed his 97th ATP tour-level title, which is second in the Open Era (Jimmy Connors remains atop that list with 109).
"It's definitely one of those weeks I will never forget in my life," said Federer post-match. "It's unbelievable to get my 97th title and get back to World No. 1. It's very special.
"I was expecting it to be tough today. Grigor is a great player and a great athlete and he's been playing super well in recent months. I thought that this wasn't going to be the result, but he looked to be struggling a bit and I never looked back. I was able to execute my tennis the way I wanted to. I'm very happy."
Federer now holds a 12-0 record in 2018, winning 25 of his last 26 matches since losing to Juan Martin del Potro at the quarterfinals of the 2017 US Open. His only loss during that period came at the Nitto ATP finals, where he lost in the semifinal stage to David Goffin. Federer is assured of holding onto the world No. 1 ranking until Indian Wells in March, regardless of Rafael Nadal's result in Acapulco next week. Alternatively, Dimitrov moves a spot up the rankings and sits at No. 4.
Speaking of Goffin, the Belgian was forced to retire in his semifinal bout with Dimitrov following a freak accident that saw him strike his own eye. It can be viewed below, but be aware that it contains footage which some may consider graphic.
Unfortunately due to an eye injury, @David__Goffin retired and @GrigorDimitrov advances to the @ABNamrowtt Final. pic.twitter.com/bT2hAsCYiT

— Tennis Channel (@TennisChannel) February 17, 2018
Early reports suggest that there is no structural damage to the eye. We wish him a speedy recovery.
After making the semifinals in Sofia last week, Stan Wawrinka hoped to rediscover his form at the Rotterdam Open. He however fell to unseeded Dutchman Tallon Griekspoor in his opening match. Third seed Alexander Zverev was defeated by lucky loser Andreas Seppi in the fourth round. The Italian would then go on to lose to Federer in the semifinals.
Argentina Open
The Argentina Open is the second stop of the Latin American "Golden Swing". Hosted in Buenos Aires, this ATP 250 event saw Dominic Thiem breeze through to the final and capture the title without dropping a set. The Austrian defeated Slovenian Aljaz Bedene 6-2 6-4 in 1 hour 31 minutes to win his second Buenos Aires trophy (2016) and ninth ATP tour-level title. Thiem is quickly ascending the ranks as one of the tour's premier clay-court players. Bedene, on the other hand, will rise to a career high of No. 43.
Charismatic Frenchman Gael Monfils also featured in Buenos Aires, losing to eventual winner Thiem in the semifinal. Spaniards Pablo Carreno Busta, Albert Ramos-Vinolas and Italian Fabio Fognini were all seeded casualties at the event, with each man falling in the fourth round.
New York Open
Formerly known as the Memphis Open, this ATP 250 event relocated to Long Island, New York where it remains one of the longest-running tournaments in the United States. Previous winners include Milos Raonic, three-time champion Kei Nishikori and defending champion Ryan Harrison.
Nonetheless, it was South African Kevin Anderson who emerged victorious, defeating second seed Sam Querrey 4-6 6-3 7-6(1) to claim his fourth ATP title. This would be his first title since winning Winston-Salem in 2015. The victory would also ensure that Anderson climbed to a career high of No. 9, after previously reaching the top 10 in 2015.
A near flawless finish from @KAndersonATP sees him win the @NewYorkOpen title 4-6 6-3 7-6(1) over Querrey!#NYOpen pic.twitter.com/KUJQAiemXn

— Tennis TV (@TennisTV) February 18, 2018
Defending champion Ryan Harrison lost to Ivo Karlovic in straight sets in the fourth round, whereas NextGen star Frances Tiafoe was defeated by Anderson in the quarterfinals. Tournament favorite Kei Nishikori also fell to the South African in the semifinal; Anderson apparently could not be touched during this event.
The Rio Open is the next ATP 500 tournament on the Tour calendar, along with ATP 250 events in Marseille and Delray Beach. Thiem and Anderson will hope to replicate results at Rio and Delray respectively. If we've learned anything from this burgeoning season however, it's that consistency is key and being seeded does not equate to success.
As the season progresses, whom do you think will elevate their game and surprise the tennis community in the process? Leave your thoughts below, and be sure to follow us on www.tennis-pulse.com for continued coverage of the 2018 ATP season.