The Swiss Maestro meets his younger "counterpart" in the finale of the Rotterdam Open. While the pair has met on six previous occasions, this is the first meeting in a final of a tournament. Let's dive in.
History
This is the seventh meeting between Roger Federer and Grigor Dimitrov. Federer has won all six previous meetings, with the last meeting in Wimbledon, where Federer won in straight set. Dimitrov has managed to win only two sets so far; one in the Australian Open in 2016 and one in Brisbane in the same year.
How they match up
When Dimitrov first burst into the scene, he was given the moniker "Baby Fed" for the similarities in their game. Deeper inspection reveals the subtle differences, from the more pronounced bend during the serve and the fuller arm swing from the backhand end. Their weaknesses are similar: Loopy and high balls to their backhand. However, a key weakness of Dimitrov that Federer doesn't share is his backhand slice. Dimitrov's slice backhand is…average. It's not so much about the technique than it is about the placement. Barely crossing the service lines and always bang in the middle of the court. Expect Federer to hit slice serves to his backhand with a lot of bounce.
Something Federer should be keen to avoid is hitting to his backhand and rushing to the net. Dimitrov's crosscourt backhand passing shots are spectacular and he will manage to hit a winner.
Apart from that, there's nothing much for either opponent to exploit as such. Both will stick to the baseline as much as possible and both will look to be aggressive. Expect a thriller of a match.
Mental Game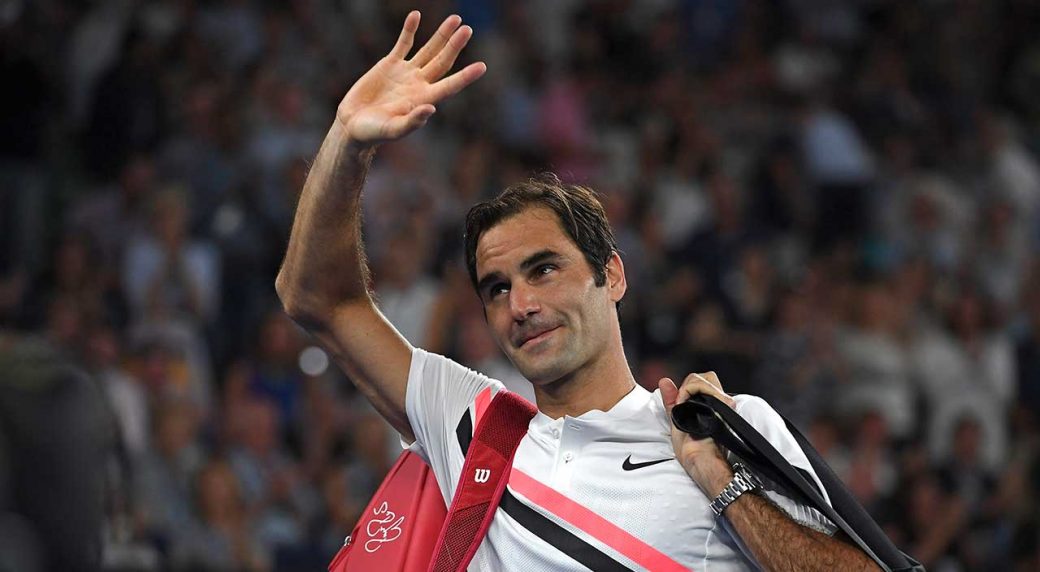 Both Roger and Grigor have an iffy mental game, with displays of exemplary mental toughness from time to time. With their games adding up so well, a lot of the match will be about how they hold up mentally. Grigor has done well so far into the tournament, and for much of it so has Roger. This match will really be neck to neck, and it is difficult to accurately predict who will come to the other side.
Prediction
Federer's game has been on and off the entire week. While the same goes for Dimitrov, Dimitrov has been more consistent overall with no sets dropped throughout the tournament. Grigor Dimitrov in three sets.