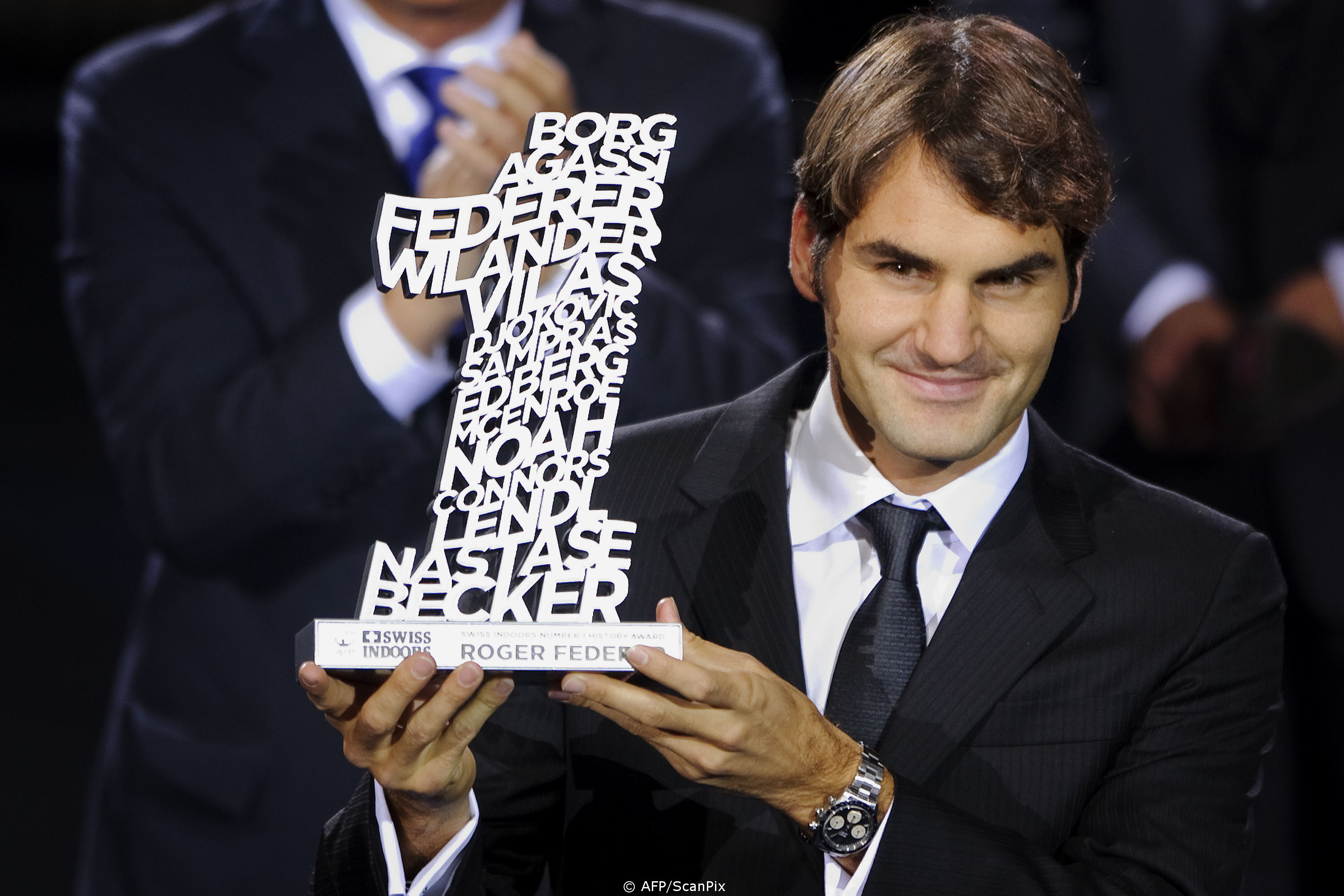 Today, an ageing superstar continues his quest for glory. Roger Federer, seemingly unstoppable in his quest for extending his greatness, faces a blonde haired Belgian by the name of Ruben Bemelmans. Bemelmans is a 30-year-old veteran of the tour who had to battle through qualifying to book his berth in the main draw, facing an opponent he's never faced before.
History 
As mentioned earlier, the two have never played a match before.
Game Styles 
Bemelmans is a baseliner. A left-hander, Bemelmans has a brilliant touch to the ball, without much pace to his shots. His excellent placement allows him to dictate points. However, a big problem with his game is his poor judgement. On many occasions, Ruben will rush to the "no man's land" and is unable to finish points off.
His inside-out forehand is a thing of beauty. The placement is precise and very disarming. But the biggest weakness of his game is that his shots are very high. A player like Federer will abuse his indecisiveness and lofty shots either by drawing him to the net like he did with Chung in the Australian Open (Hitting shots without pace closer to the net) or by serving and volleying. It is difficult to see how Bemelmans' game will hurt Federer's.
Mental Game
Federer comes into the tournament as the heavy favourite with a lot riding on his shoulders. His mental toughness is iffy at best, and if Bemelmans manages to trouble Federer in his match, which by all means is possible (Adrian Mannarino, a player with a similar playing style, troubled Federer in Basel last year), Federer might just crumble to the pressure. Ruben has in the past shown exemplary mental toughness, and with nothing to lose, he may just rise to the occasion and blow Federer out of the park. Is it likely? No, not really.
Prediction
Federer in straight sets. With Wawrinka out of the equation, it seems increasingly likely that Federer might clinch the #1 spot. His path to the semi-finals now includes no one from the top 30.
Do you agree with our opinion? What do you think about Federer's draw in this year's Rotterdam Open? Let us know in the comments below.